Round 3 Park Falls, WI
Feb 23, 2013
Cor PowerSports XC series Round 3 Presented by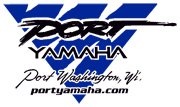 The Great Northern Pines Resort
Four Seasons of lodging, dining and activity. Whether fishing, swimming, boating, hunting, snowmobiling, ATVing, or just relaxing, you will find it all at Northern Pines.
....Where old time traditions meet modern day accommodations....
One of five newly built cabins or four-unit lodge can accommodate your needs. Fully furnished with microwaves, DIRECTV, and wireless Internet.
CALL FOR RESERVATIONS: 715-762-3001
Event Sponsored by: